Patchwork the game by Uwe Rosenberg 
Now available for your mobile device! In the long-awaited digital adaptation of Uwe Rosenberg's award-winning Patchwork, players patch their way to victory using fabric pieces of assorted sizes, colors, and buttons. The best quilt is the fullest, and whoever can patch up their quilt the most and collect more buttons wins the game – but be resourceful and plan every stitch! Keep an eye on the costs and the time it takes to stitch a patch to be the best patchwork master. Play against quilters from around the world on multiple platforms and compete for the highest rank. Face computer opponents, or stick to a solo game. Patch your way to the top in Patchwork!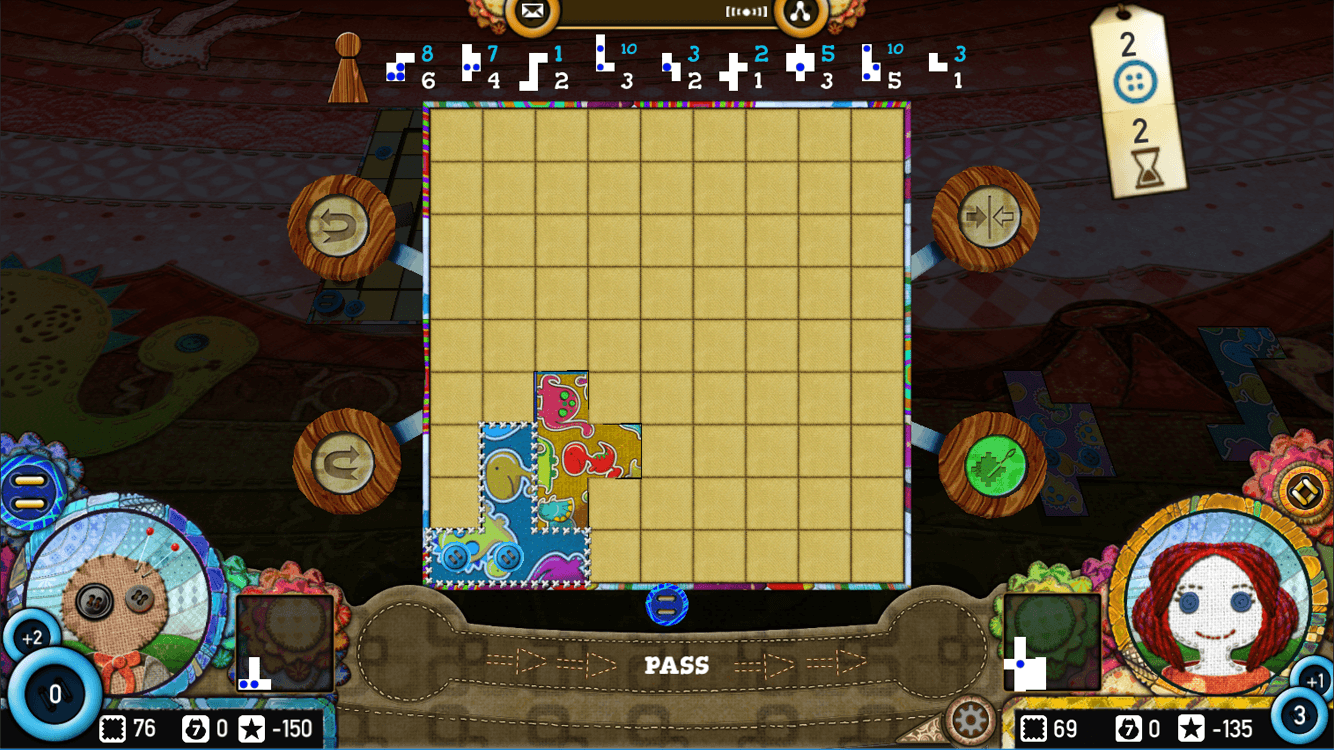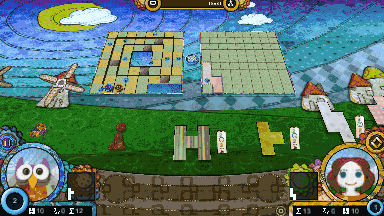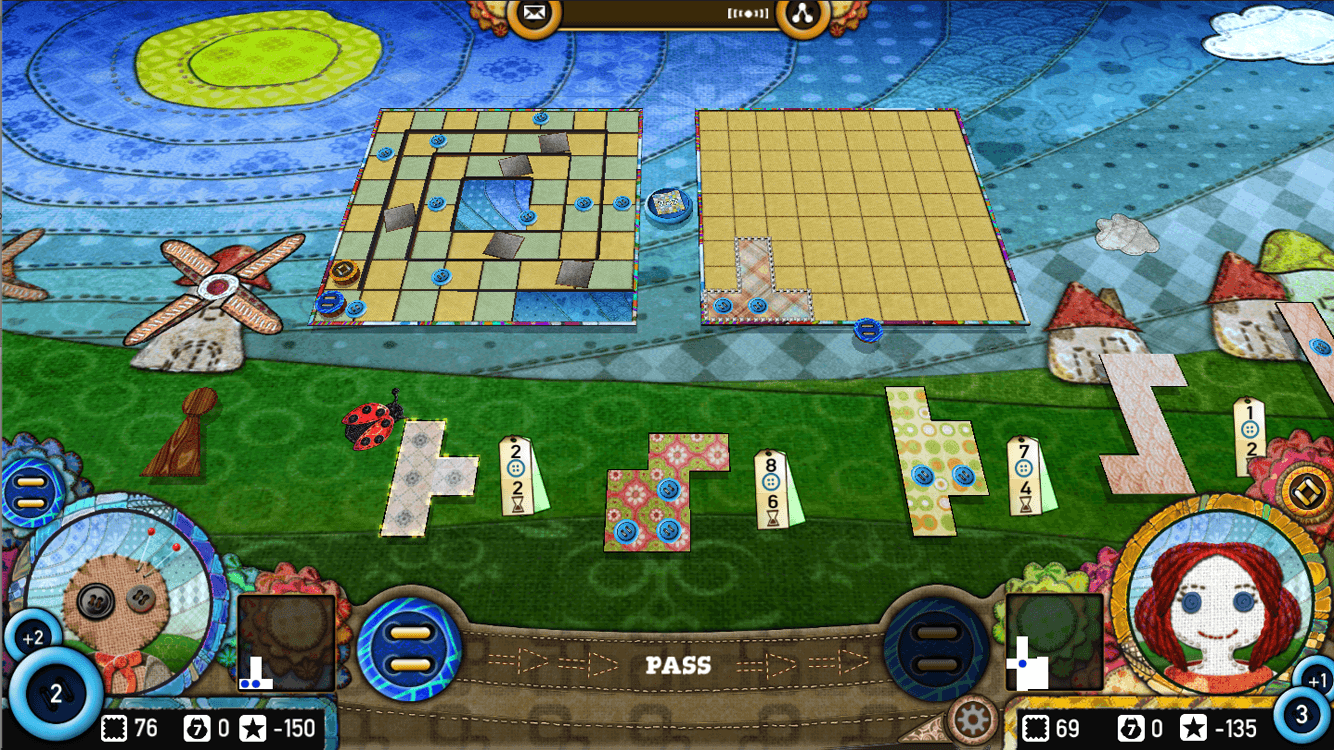 You and your opponent are both patchwork apprentices with the goal of producing the biggest (and therefore warmest) blanket. In order to do so the players have to pick the best out of randomly available patchwork pieces in order to fill the holes of their blankets. But aesthetics in the form of buttons is also important as pieces are paid with buttons and the best way to earn more is to sew pieces with buttons on them on their blanket. Knowing when to place which piece while keeping the limited time and resources in mind makes all the difference between victory and defeat.
Features:
Digital conversion of the award-winning board game Patchwork by Uwe Rosenberg
Worldwide cross-platform multiplayer gameplay
Easy interactive tutorial
Analyze your best games or even learn tricks from the pros with Playback!
Customize your app interface with an ever increasing number of backgrounds and colorful patterns
Challenge the AI in easy, medium, or hard mode
Consider every stitch you make in this deceivingly simple game
Available on the:
Appstore…
https://itunes.apple.com/us/app/patchwork-the-game/id1075851197?mt=8
Google Play…
https://play.google.com/store/apps/details?id=com.digidiced.pxwrelease
Windows Store…
https://www.microsoft.com/de-de/store/p/patchwork-the-game/9nblggh58k2z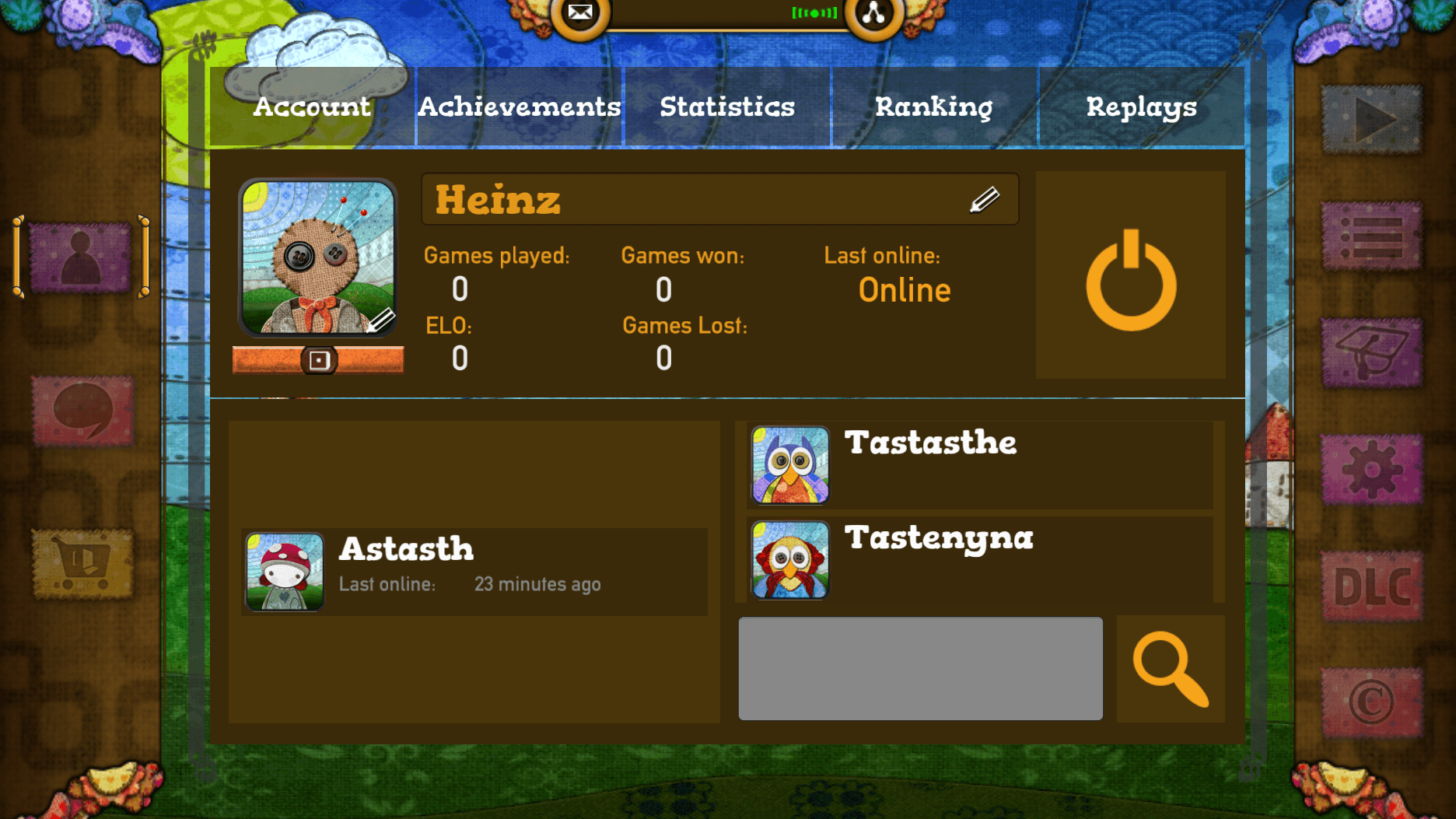 Please send your ideas, suggestions and questions to us – we love to hear from you:
support@digidiced.com