Patchwork – Support Community Compass
Last Update – 19.12.2022
Server Migration on the Weekend 29-30 OCT 22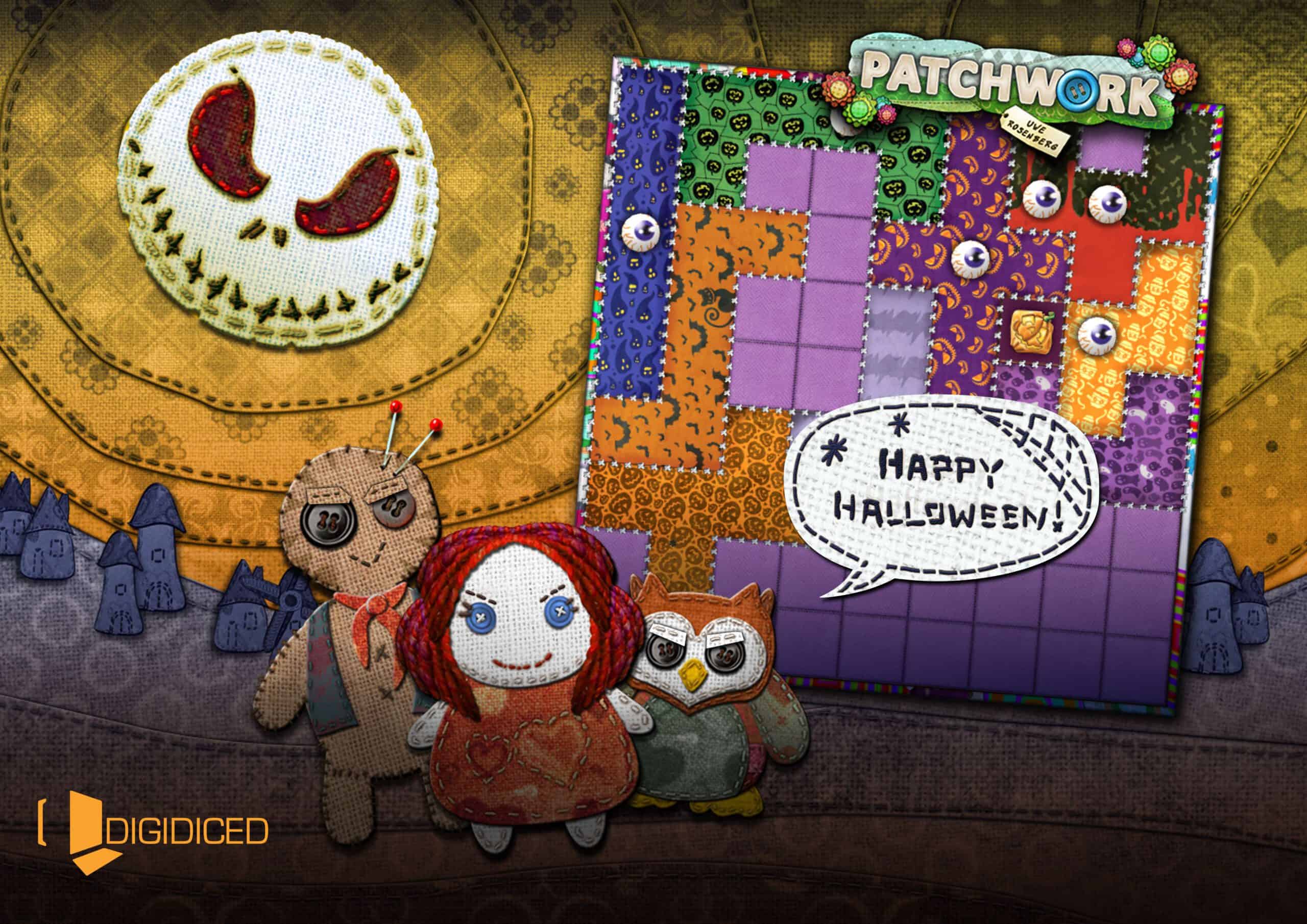 General Info Server Migration
Dear Users,
Patchwork is one of our oldest games… actually the second we produced since the founding… and we are really happy with the new features patchwork will have. Still there is one downside of the game migration that we plan.
Since we have a publisher for Patchwork and transferred our app to them years ago we are not able to keep the keychain ID for iOS users and In addition we also have a problem with android users that have a google+ ID. These results into different depths of account details that we can migrate.
Running Games & Ranking
We won't migrate any running online games (ranked / friendly). So if you have any games that you wish to finish, please do this before the weekend.
We will not proceed with the current ranking any more. That means the old ranking list will only appear as fixed information in the profile stats and we will also make it available on this homepage.
The new ranking system will no longer work with ELO but will be based on the Glicko system.
This is how it works
The next Patchwork update is a server migration client. That means by loading the game you will log in into our new server. If you own Viticulture or Gaia Project you will log in into your already existing account. If you are new to the server you will create an account with your existing username. If your Username was taken already by another user it will get numbers on its end. Don't worry you can rename your account.
What will be migrated?
PC / Steam
friends / stats / achievements
iOS
no account information
android
friends / stats / achievements (depending if the user had a google + account)
Please keep in mind that friends can only appear if they also successfully migrated to the new server!
Status-Update
Patchwork is one of our first games back when we founded DIGIDICED. It will be number 3 on our new server. The updated client is already finished for testing.
Status-DLC & new content
The new client we developed for the server migration has new standard skin modes for the background and also offers the original texture for the tiles. We implemented the rebalanced tiles costs by Tysen Streib and there will be new original skins available in the future as well.
Status-Server Migration
Patchwork has a server migration client and we will have an intern test migration. As soon as this does not reveal any problems we will the official date of the actual migration. 
Status-Mainmenu Update
Patchwork mainmenu 1.0
(2.0 comes with the migration)
Status-PC UI 
We have an updated PC UI version now. No mobile port. (comes with the migration version)
Release Notes History
We will state all patch infos in a chronological order here.
– Build 202 28.10.2022
• Loading screen stuck for some users / fixed
• Next Game Button flawed / fixed
• Game Timer not showing / fixed
• Legacy Ranking implmented
• Friendlist display speed on android enhanced
• Timer in ranked games back to old values
• prominent usernames in the chat lobby
– Build 200 25.10.2022
• User Account Migration Client
• Mainmenu 2.0
• New Skin Options
• Rebalanced Tiles Costs (Tysen Streib) 
Next Update Includes:
(Released: 13th February 2023)
you can now directly start all kinds of games from a lobby
Starting friendly games from lobby doe s not require adding users to friend list.
ranking points limit in steps of 50
+- 500 ranking points limit
fast or regular time window
auto start after lobby complete – 60 sec
filter lobbies with friends
filter ranked / casual
filter fast or regular time window
filter for number of slots
filter Lobby-Name
filter for incomplete lobbies
sort by random, newest, oldest, fullest and emptiest
fast join (Fast mode Lobbys stay open as long as you keep the app open.
If you close the app all own fast mode Lobbys will be closed and left.)
• Bugfix: Game over not showing after surrender
• Bugfix: Ranking points on game over screen
• Bugfix: Games not removable from running games list
Bughunting Status / Feature Requests
Please send your ideas, suggestions and questions to us – we love to hear from you:
support@digidiced.com