Indian Summer
by Uwe Rosenberg

For up to date information about our support for this game follow this link to our Support Community Compass 
Before winter makes its appearance, a particularly warm fall bathes the forest in a golden shimmer. During the Indian Summer, New England blossoms one last time. Treetops are ablaze with countless colors — a living rainbow, from green to orange to red. Slowly the first leaves are starting to fall. Meanwhile, our steps and the diligent squirrels rustle the colorful foliage.
On our walks through the woods, we discover all kinds of little treasures; we collect berries, nuts, mushrooms and feathers. We pause for a moment to watch the shy inhabitants of the forest before we set off towards home once again. There, a good book and a hot tea are already awaiting.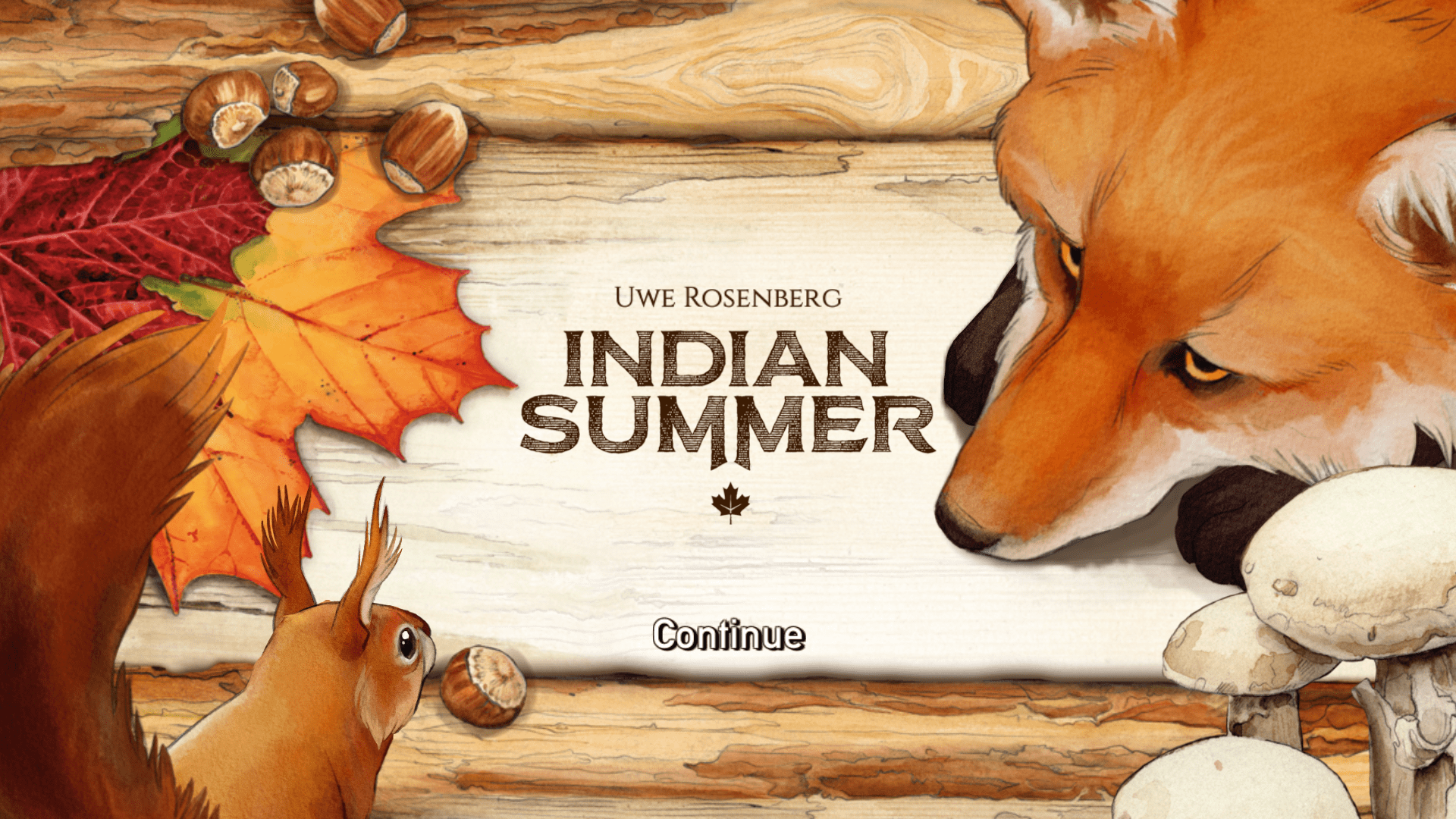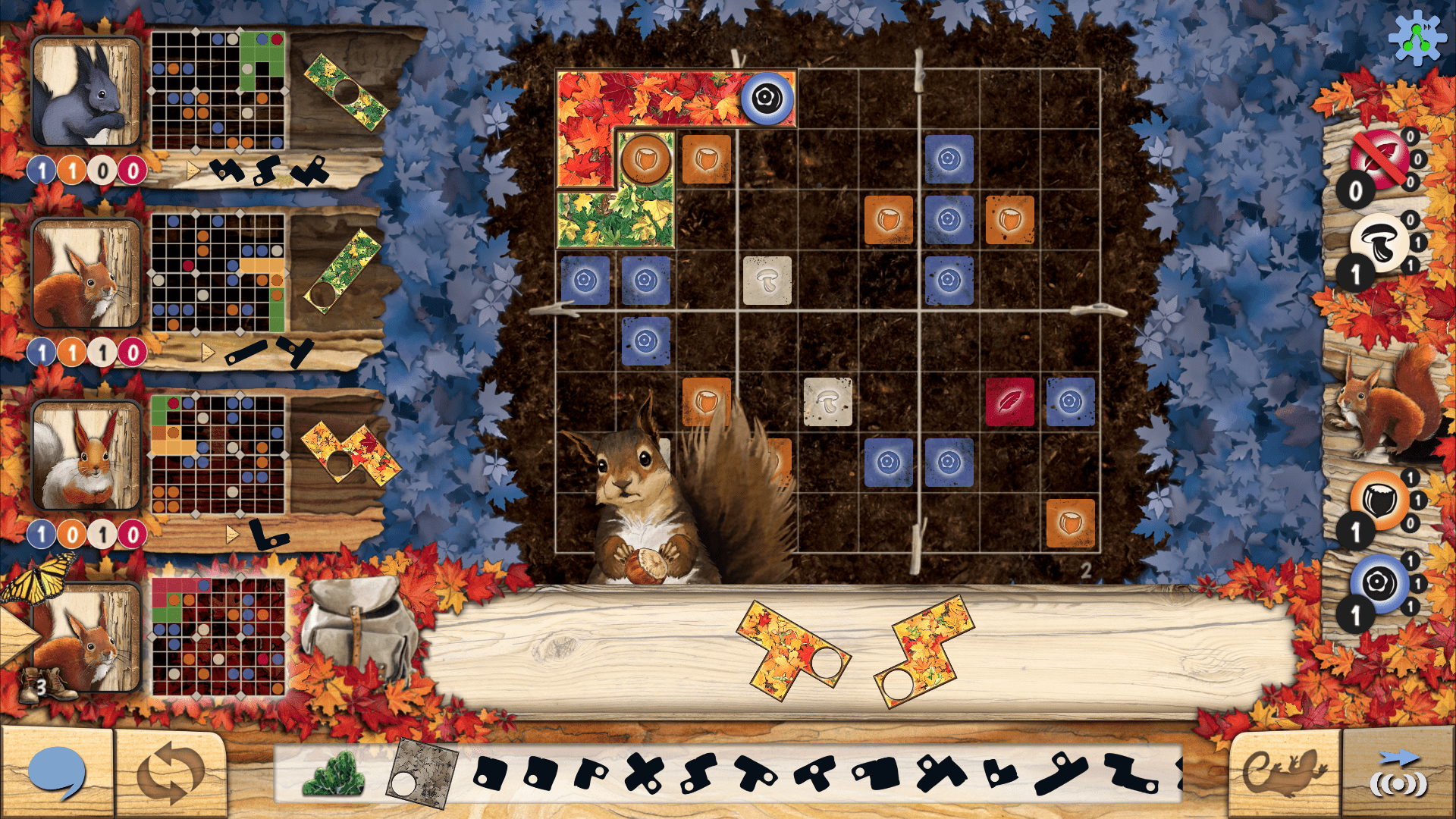 Indian Summer is out now! Get it now and enjoy!
Features:
• 1 to 4 players
• Play in single-player with challenging computer opponents, against your friends in local multiplayer, or face players from all over the world in online mode!
• Learn the rules with our Interactive tutorial or even watch games of the top players on your device!
• Take your time in asynchronous game mode with push notifications and never miss a turn.
• Family friendly – non violent theme
• Easy interactive tutorial to learn the game from scratch
• Analyze your best games or learn tricks from the best with playback
• 3 different computer opponents
• uses the newest rules of the board game
Available soon on:
Appstore…
https://itunes.apple.com/us/app/indian-summer-game/id1410742147
Google Play…
https://play.google.com/store/apps/details?id=com.digidiced.insrelease
Steam…
https://store.steampowered.com/app/900380/Indian_Summer/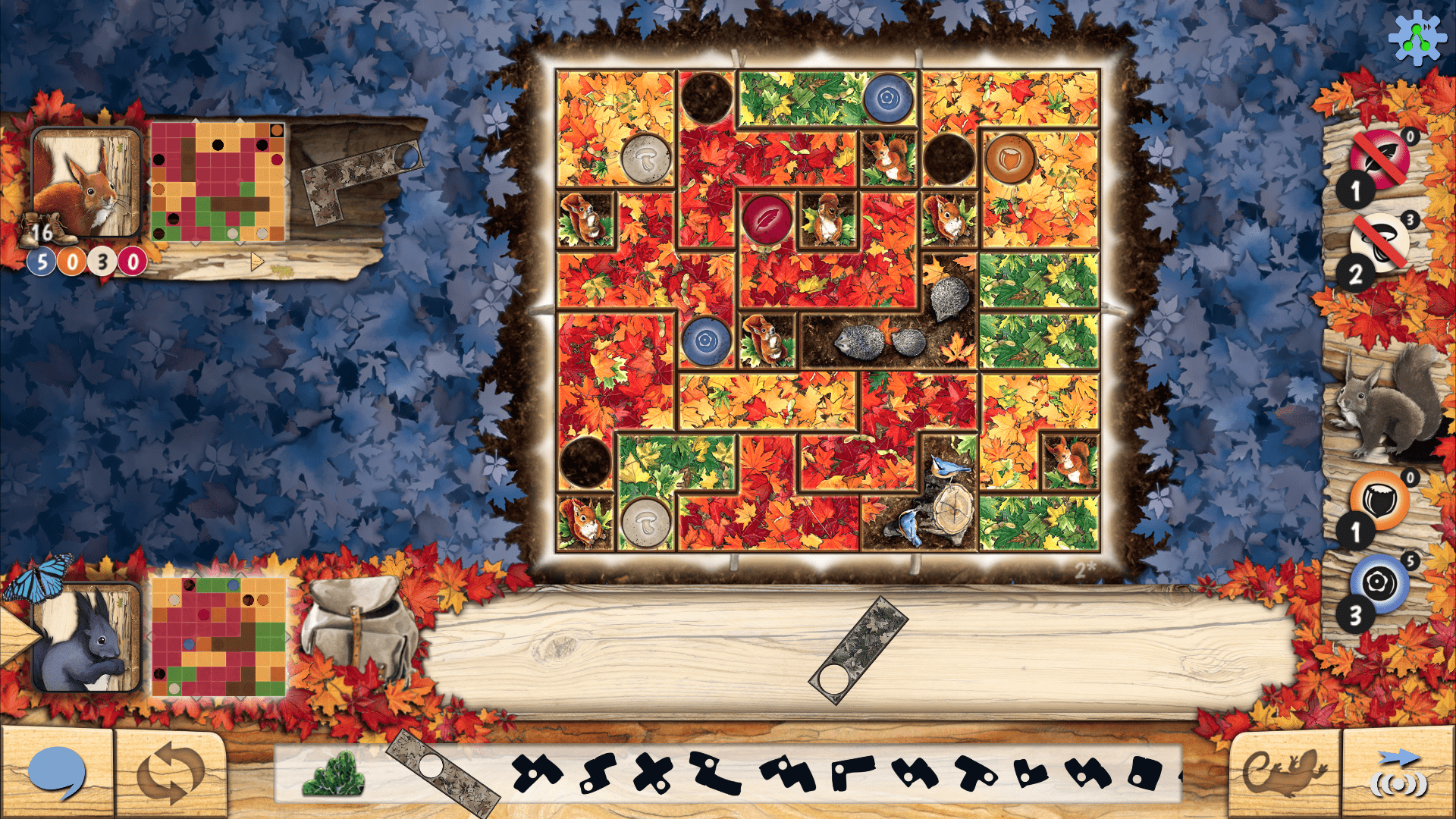 Please send your ideas, suggestions and questions to us – we love to hear from you:
support@digidiced.com